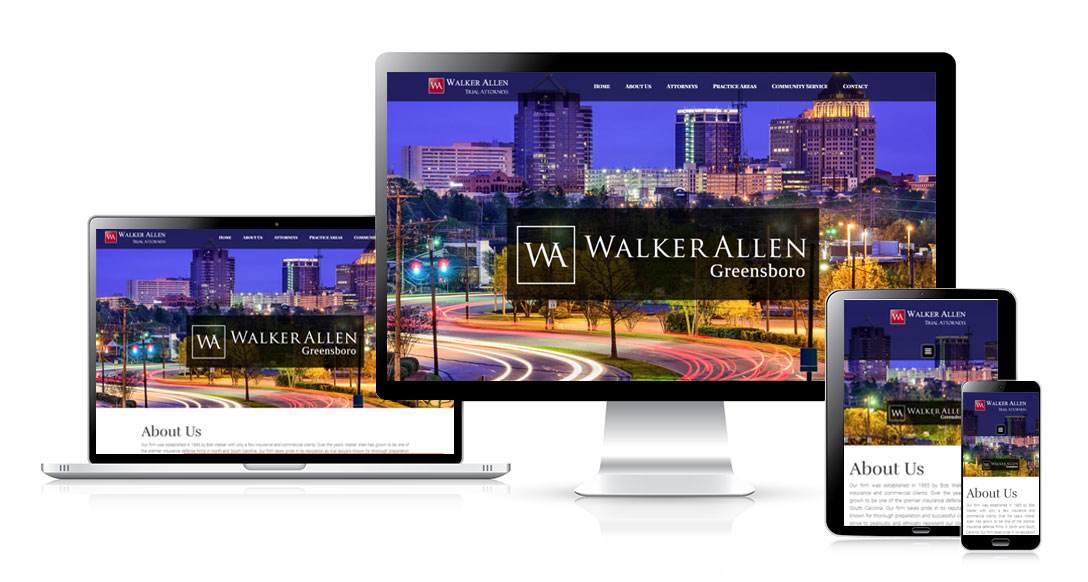 Website Design Raleigh, North Carolina.
We Provide custom web design services in Raleigh and nationwide.
Web design services for a Law Firm in Raleigh, NC.
Website design with a creative modern design. The development of WalkerAllenLaw.com included visual design, information design, responsive slider, bootstrap based theme and contact table. This website was developed with WordPress which allows the client to update their website as needed. We also provided basic training on how to maintain the website. We develop websites populating the pages, making sure all pages are functional, attractive, well formatted, and free of errors.
"Website looks great!  Everyone who has seen the sneak peak has commented on how sharp it looks; and, like I've told you, I'm telling others about your good work.  Thank you for being so easy to work with and for doing such a great job."

Jackie, Raliegh, NC.

All Content Copyright © 2023 Jessica Leigh Web Design. All rights reserved.