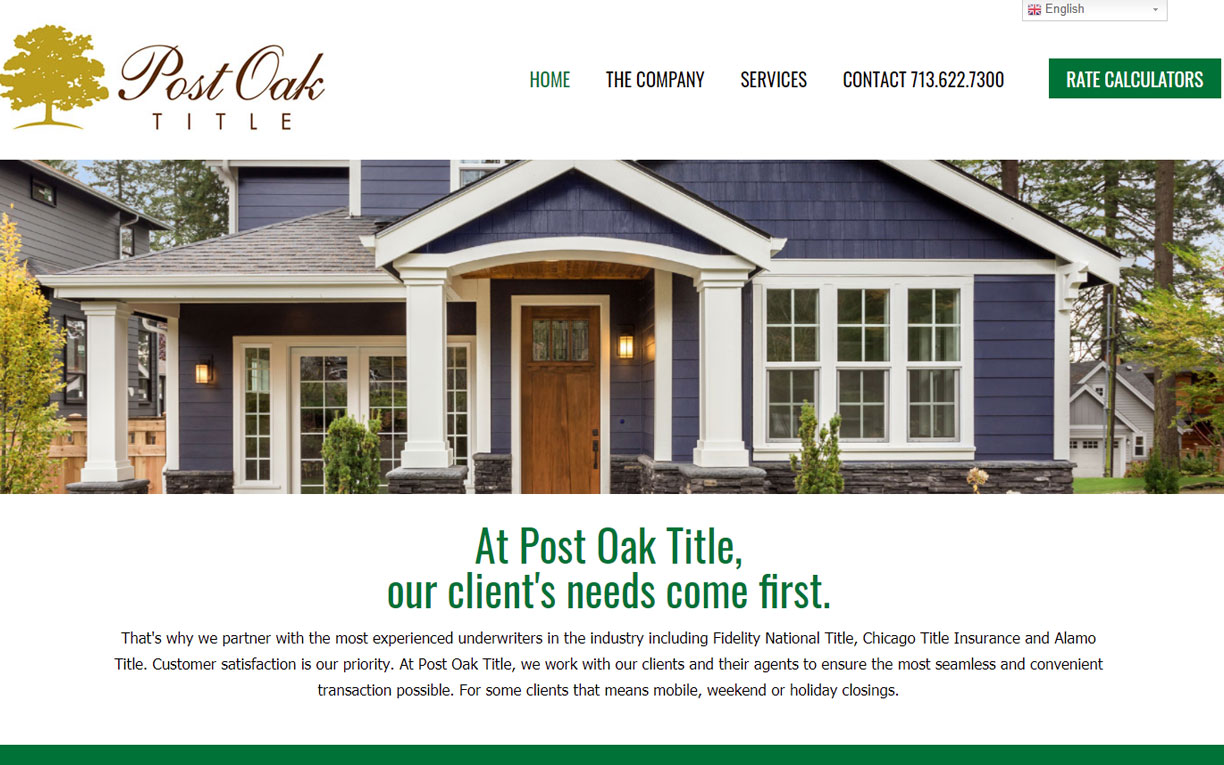 Web Design Dallas, Texas.
We Provide web design services in Dallas and nationwide.
Web design, Web Development, Graphic Design, E-Commerce, SEO in Dallas, TX.
A clean professional design was developed for this title agency. The development of postoaktitle.com included visual design, information design, bootstrap based framework and more. This website was developed with WordPress which allows the client to update their website as needed. We also provided basic training on how to maintain the website. We develop websites populating the pages, making sure all pages are functional, attractive, well formatted, and free of errors.